Avocodo's shopfloor solution is an innovative new development for company data collection and extends the MES system with further possibilities for data collection and processing in production. SAP production data is provided directly on a custom GUI and is available for further processing. Automated processes transfer data from production to SAP, providing an up-to-date overview at any point for further production control.
TECHNOLOGY
Programming of the web interface with vue.js, realization of the SAP interface using XML over https
STARTING
SITUATION
As part of the ongoing digitization of production, more and more data is needed to increase efficiency on the shopfloor. A system was needed that not only provides information from planning, but also delivers feedback of operational data to SAP. Besides the technical realization of real-time interfaces to SAP, specific requirements for usability and the particular type of data collection had to be taken into account.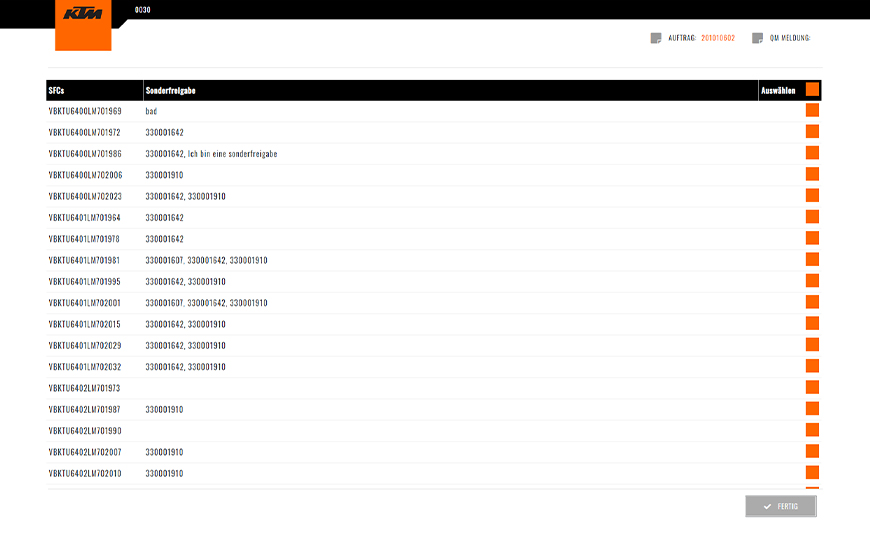 BENEFITS
Thanks to the availability of all production-related data and the ability to enter data quickly along the production line, massive efficiency gains have been achieved. Production employees have the maximum time available to perform their tasks and, with largely automated data collection, can react appropriately to changes in production. In addition to an improved working environment on the shopfloor, the main benefit is increased productivity.